School of modern astrophysics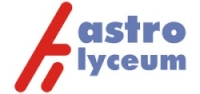 The program MIPT-Astroalliance
The program MIPT-Astroalliance of the Research and Education Center "Fundamental particles and astrophysics" focuses on the most effective use of basic astrophysical MIPT departments in the preparation of highly qualified personnel and, ultimately, to support national astrophysical projects.

Departments - Problems of physics and astrophysics, Quantum radiophysics, Theoretical astrophysics and nuclear physics problems (Department of General and Applied Physics), Space Physics, Nonlinear and dynamic processes in astrophysics and geophysics, fundamental interactions and cosmology (Department Problems of Physics and Power Engineering).

Physical Foundations of Natural Science (program)
Lecture #1, Lecture #2

Main directions: - mathematic modeling, treatment of observations, information systems, new technologies.

National astrophysical obervatories - SAO, PRAO, INTEGRAL, RadioAstron, TESIS, CHIBIS-M.

Timetable at MIPT - MIPT, 901 KPM.

Lectures on basic departments - spring, autumn.

International cooperation - joint PhD, our guests.